Cheyenne Capitals Custom Gloves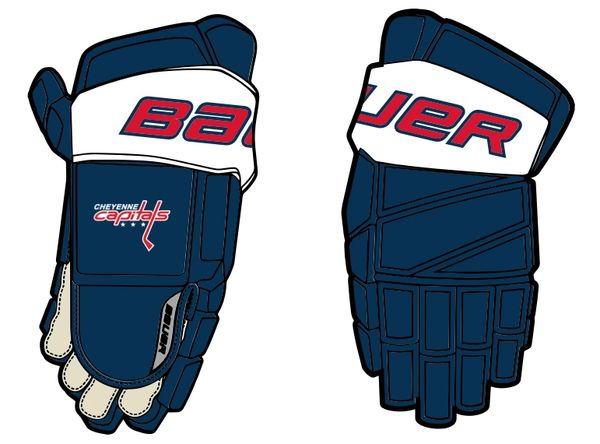 Cheyenne Capitals Custom Gloves
Pre-Order your Custom Bauer Vapor Cheyenne Capitals Gloves and get 20% off the regular price!!!! 
We will stock and sell some overstock for players who didn't do the pre-order, but the discount only applies through the June 15th deadline.
These are anticipated to be available Oct 1st and will need to be picked up in the store or arrange pick-up, we will not hand deliver all of these due to location/logistics.  
These are high-quality gloves with a custom Capitals logo on the thumb.