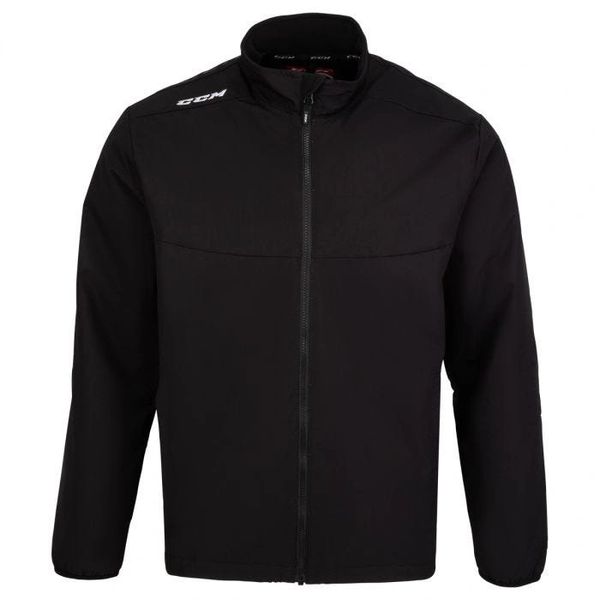 CCM Softshell Jacket
This softshell comes with an embroidered Flames logo....adding your name or # is optional.  These typically sell for $100 without a logo, your price comes in at $85 including logo.  Unfortunately, CCM is out of XL at this point.
The CCM Softshell Team Jacket is designed to be flexible and durable while sporting a soft fleece liner for a comfortable experience. A strategically placed embroidered CCM logo allows the rest of the jacket to be fully customized with team embellishments!

The Softshell Jacket features zippered side pockets to store personal items and an interior player ID patch in which players can write their name and number on. In case of a drizzle or snowfall, the exterior offers a water-resistant design without hindering breathability.